Integral Yoga International recognizes the structural and institutional racism in Yoga and wellness communities, and acknowledges the lack of diverse representation in many of our Yoga classes.In an effort to work toward dismantling this systemic racism and injustice, Integral Yoga is offering its first scholarship-based Yoga teacher training for Black, Indigenous, and People of Color (BIPOC) who are interested in becoming Yoga teachers. It is our hope that by encouraging a diverse range of teaching voices, we can create safe spaces where all students can feel represented and welcomed.
Racism and oppression have detrimental impacts on the body, mind, and spirit. People of color living at the intersection of racism and sexism, homophobia, and/or heterosexism face unique challenges. The goal of this program is to work towards dismantling systemic racism and injustice by: training more womxn, men, queer, and genderqueer Yoga teachers of color; making the physical, mental, and spiritual benefits of Yoga more accessible to BIPOC communities; and promoting the creation of conscious, diverse and supportive Yoga communities.
Integral Yoga uses an inward, spiritually-focused form of Hatha Yoga to lead students to an experience of inner peace and greater awareness. To prepare teachers to lead students inward, our Yoga Teacher Training program offers a balance of theory and practice on a broad range of topics. Graduates are certified to teach Beginner Level Hatha Yoga and are qualified to register with Yoga Alliance as a RYT-200.
Hosted by the Integral Yoga Institute of San Francisco, this online training will take begin JUNE 1st. This Integral Yoga Basic Yoga Teacher Training (TT) program would typically be priced at $2700. The new BIPOC scholarship fund enables the IYI to reduce the price of this all-BIPOC TT to $1080. Additional scholarships are available. Please consider what will make this commitment financially accessible to you and include that in your completed application. It is the goal to ensure that no one is turned away for lack of funds.
Meet the trainers and learn more about this scholarship-based training at one or the Free BIPOC TT Open Houses:
For info on the open houses, training schedule and further details, please visit integralyogasf.org/scholarship-based-bipoc-200-hour
About the Trainers: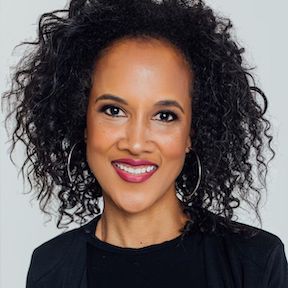 Rev. Kamala Itzel Hayward, E-RYT 500, C-IAYT, is a compassionate and fierce advocate for love. After serving as a public policy lawyer for 13 years, Itzel left her legal career and founded Attuned Living, a mindfulness and wellness organization that helps individuals heal the sense of separation they feel from others—or even from themselves. Her unique work—based on the teachings of yoga, mindfulness, and compassionate communication—ranges from promoting social justice work within organizations and communities to guiding individuals on their search for personal and professional fulfillment. Today, she holds retreats, classes, trainings, and private one-on-one sessions online, over the phone, and in person with people from all over the world. Her mission is to gently remind you of your individual wholeness and your interconnectedness with others and all of life. Learn more at www.attunedliving.com.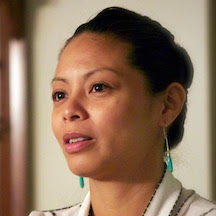 Mia Velez entered the Integral Yoga Sangha in 2016 through the kitchen by helping to cook Thursday community lunches and silent retreat meals. In 2018 she certified as an Integral Yoga teacher to learn more of the IYI approach and be part of the lineage. Mia is a disciple of the Moy Yat Ving Tsun Kung Fu lineage and is highly influenced by her martial arts training. After completing her first 200 hour teacher training in 2008, she began to see undeniable parallel in Yoga and Kung Fu. When she began teaching Kung Fu in 2014, she incorporated Yoga insight and principles in her classes. Her goal in teaching is to connect with the students and to facilitate a safe space for exploration and self inquiry. Yoga and Kung Fu is integrated into her daily life as a mother, a preschool teacher, and an advocate for gender, race and class equality through multiple non-profits groups.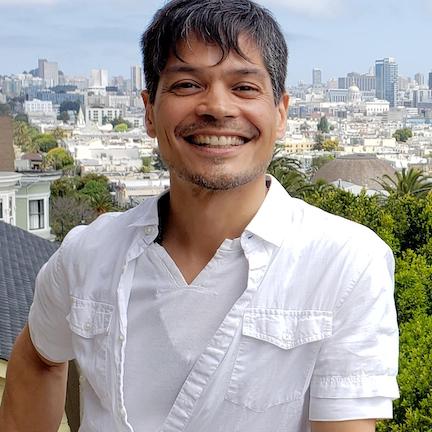 Marc M. Morozumi, E-RYT 500, CMT #73144, Lead Yoga Teacher Trainer, began practicing Ashtanga yoga in 2001 while a full-time modern dancer with Joe Goode Performance Group in SF, CA. Due to injury, Mukunda retired from his 12 year dance career in 2004 and entered the events industry from 2004-2016. A 2-month personal trip to India in 2007 paved the way for landing in Yogaville in 2009 for his first teacher training with Swami Divyananda and staff. One month after returning from graduation, Mukunda began teaching a Saturday morning class at the SF IYI which he maintained for over 10 years. Mukunda has co-led Integral Yoga retreats since 2011 and has staffed or co-led Basic Teacher Trainings since 2013. He has opened and managed small group yoga studios in SF since 2017 and in early 2020, he opened and then reformed a yoga center post COVID-19: Mukunda Yoga – Activation and Well-being Center in SOMA, SF, CA.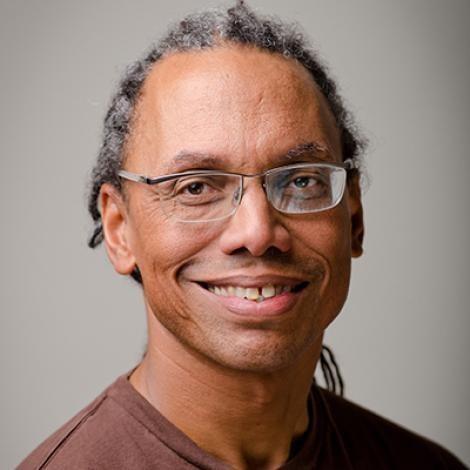 Arturo Peal has spent over 30 years inspiring and educating yoga teachers, body workers, and movement specialists across the globe through his classes in Anatomy, Kinesiology, and Therapeutic Touch. With a unique gift for translating complex scientific concepts into tangible teachings for his students, he raises awareness of how the body works. Arturo holds a Master's degree in Chinese medicine, and has practiced therapeutic massage for over 40 years. He is a 5th degree black belt in Aikido, and is the Chief Instructor at Aikido of New Orleans.